Family Business Therapy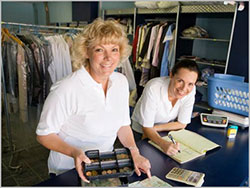 The Vargas Group understands that family-owned businesses provide both excitement and challenge. Running such a business can be fraught with distractions because relatives, unlike employees, are not objective parties. What often happens is that issues which have not been resolved among family members before the business opens, spill into the workplace.
Consumers often witness the fallout: the family-owned furniture showroom where the wife seethes because she has been relegated to the back of the store. In reality, she would prefer being out greeting customers, helping with selections, showcasing her ideas on accessories. She'd thought that the ideas she'd used at home would transfer to the business. Or, the personable husband in the delicatessen, locked into the role of shop accountant when he'd rather be greeting customers.
Employees react to business dysfunction where favoritism is perceived if they feel ignored as the niece or nephew is given plum working hours and shifts.
The beauty shop owner's cousin does not have a job description; yet other staff members are held to strict wording in theirs.
Economic factors exacerbate these situations as more families cut back or cut out the use of familiar products and services.
Family Business Therapy provides solutions to these situations through use of comprehensive therapeutic and family business strategies, products and services.
FBT analyzes the client family and workplace, spurs development of effective communication, time management skills and work/family counseling. Further, FBT identifies and connects families to health care, legal, accounting and child care resources, where needed.
Our dedicated staff has extensive experience in helping families and businesses meet the daily challenges of balancing the home/work environment using quantitative Work and Family Strategy solutions. The Vargas Group's FBT program helps establish the boundaries that generate harmony in the home and in the workplace.ace.
Please contact us for a FREE 1 hour business assessment.